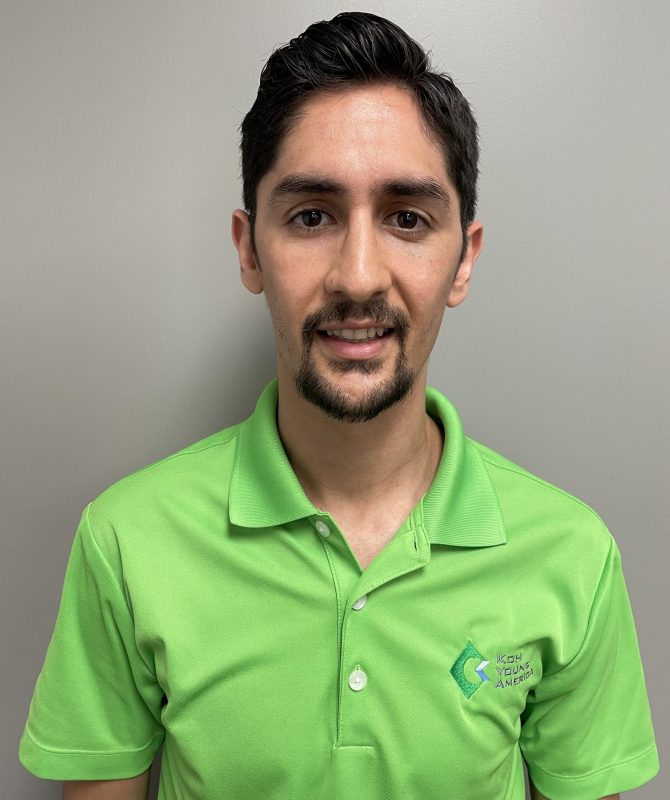 Ivan Aduna is a MES Software Developer at Koh Young America, the leading 3-D measurement-based inspection equipment and solutions provider for the electronics industry. He earned his Mechatronics Engineering degree at the Universidad Panamericana in Guadalajara where he focused on embedded systems, algorithms, and low-power solutions. From there, Ivan applied his software expertise at Intel where he designed and executed test plans and use cases to refine network controllers on both Windows and Linux environments. His foray into the Internet of Things began at Dextra Technologies where he developed embedded software systems for the automotive segment and telemetry-based tracking solutions. Today, Ivan uses his background to lead Koh Young America in the development and integration of smart factory solutions for the electronics manufacturing industry. His mix of theoretical and applied knowledge positions him with the ability to understand, adopt, and implement software advancements from both the user and supplier perspectives.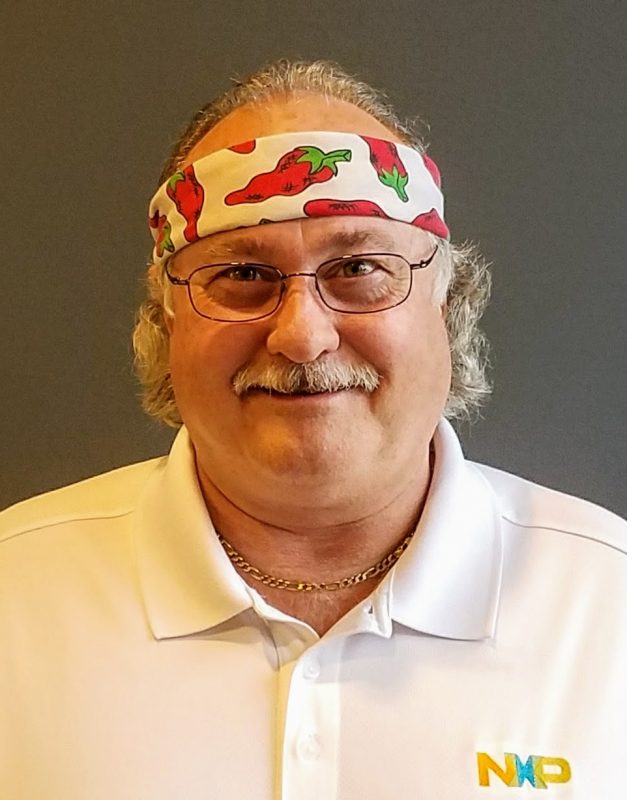 Daniel Beeker provides applications support and special function development tools and instrumentation for NXP Automotive customers worldwide. He has more than 43 years experience in electronics system design and EMC. He also specializes in EMC and signal integrity design techniques for systems and PCBs. He has completed more than 200 PCB design evaluations for customers and internal NXP products. He teaches field-based design techniques at NXP and industry conferences worldwide, with more than 100 sessions with more than 5,000 attendees since 2010. He is also involved with NXP IC package design and IC development tool teams to support improved EMC performance, working on more than 20 IC designs. His unique approach to EMC is the result of many years of collaboration with one of the fathers of the industry, Ralph Morrison.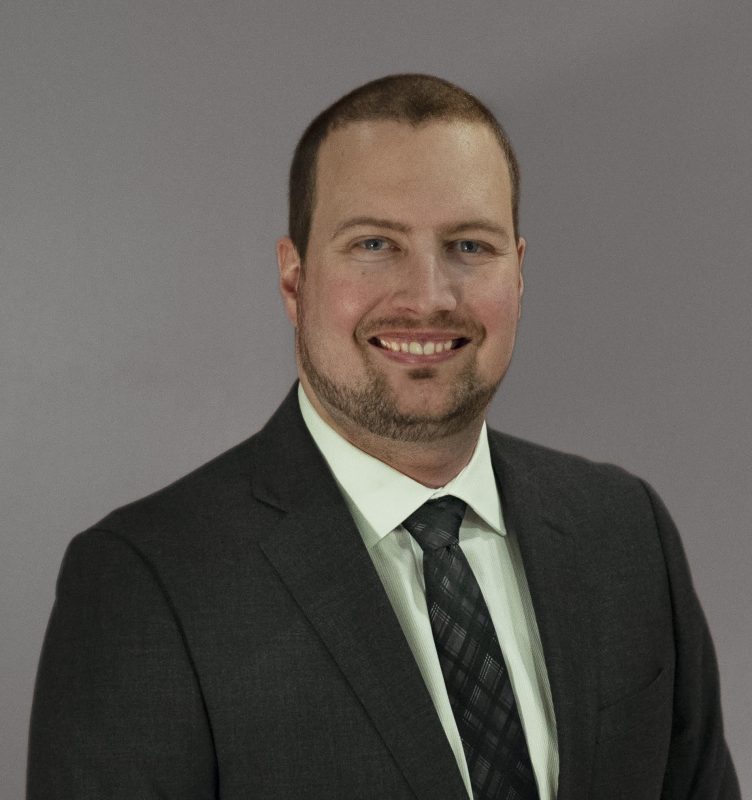 Stephen Chavez, CID+ is a senior-level IPC advanced certified (CID+) PCB designer with 30 years' experience and an IPC Master Instructor Trainer (MIT) for the IPC PCB Designer Certifications CID and CID+. He has spent the past 10 years as the lead PCB designer for the Electronic Systems Center (ESC) division of Collins Aerospace within the new "Raytheon Technologies" Corp. (RTX). He is an industry acknowledged global Subject Matter Expert (SME) in PCB design, and is chairman of the Printed Circuit Engineering Association (PCEA). His background and experience within the commercial, aerospace, military, space and medical electronics industries as a PCB designer covers the full spectrum of PCB designs from 2-layer prototypes to complex multilayer rigid, flex, rigid-flex and hybrid PCBs containing analog, digital, RF, mixed-signal, high-speed, high-power and HDI technologies..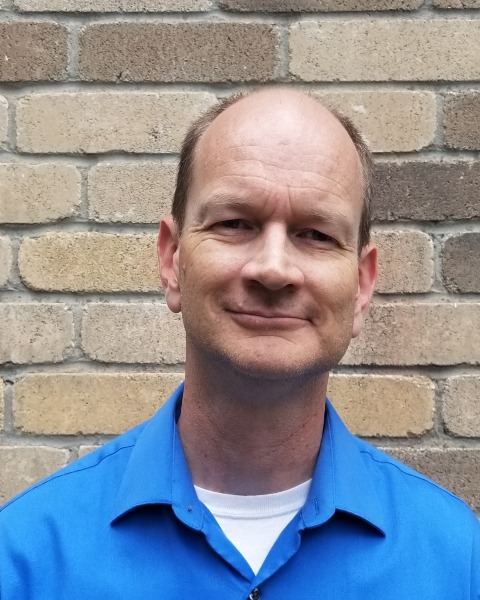 Keven Coates' career spans 28 years of embedded processor digital/analog systems, high speed PCB layout/signal integrity, very low noise circuits, high power circuits, thermal management, battery safety, battery management, and battery interface circuits for consumer, industrial and automotive designs. He's currently a senior electrical engineer at Fluidity Technologies (specializing in navigation of 3-D space) working on drone control systems. He holds a bachelor's degree from Texas A&M University.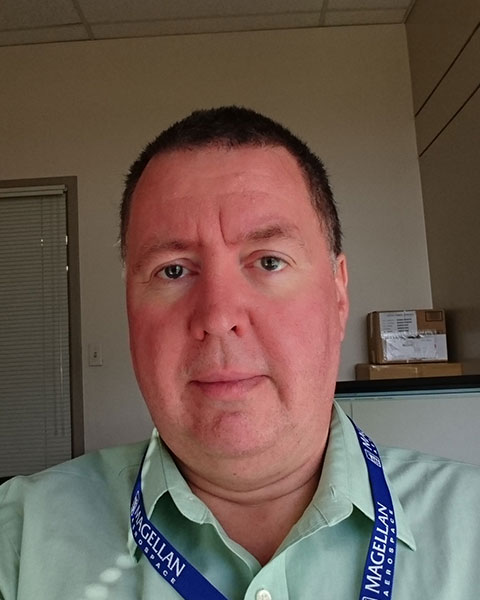 Paul Cooke has more than 30 years of experience in printed board (PWB) design and manufacturing. He has held senior positions in operations, quality, process engineering and field application engineering at some of the top North American PCB manufacturers. He recently joined AGC-Nelco Taconic as director of field application engineering and technical sales, where he focuses on working with designers in the avionics and space industry to design and develop products. He has served on a number of IPC technical committees to develop industry standards and received an award for contributions to IPC-9121, Troubleshooting for Printed Circuit Boards.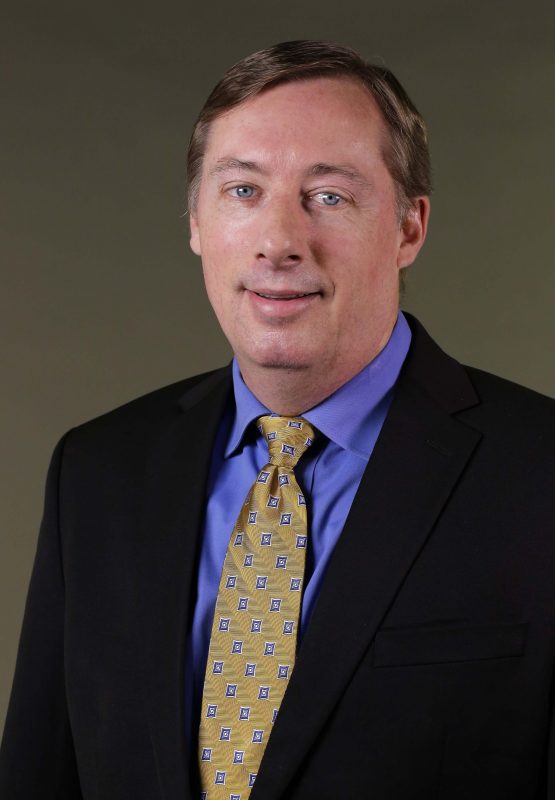 John Coonrod is technical marketing manager for Rogers, Advanced Connectivity Solutions Division. He has 33 years of experience in the PCB industry. About half of this time was spent in the flexible circuit industry, regarding circuit design, applications, processing and materials engineering. The past 18 years have been spent supporting high-frequency circuit materials involving circuit fabrication, providing application support and conducting electrical characterization studies. Coonrod is chair for the IPC-D24C High Frequency Test Methods task group and holds a bachelor's in electrical engineering from Arizona State University.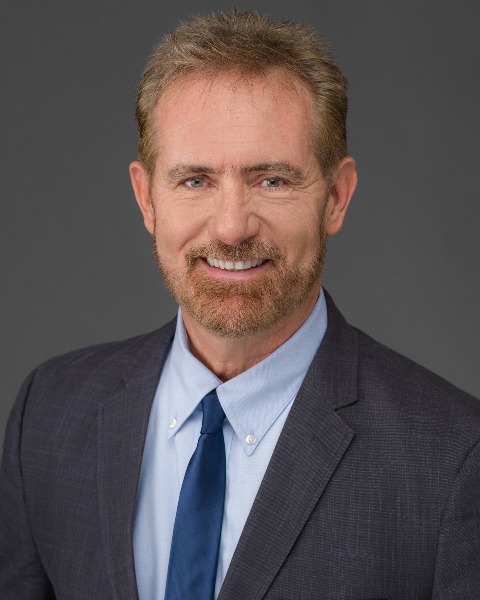 Mike Creeden, CID+, has over 44 years of industry experience as an educator, PCB designer, applications engineer and business owner. As technical director of design education at Insulectro, he helps OEMs and fabricators achieve design success for best material utilization. He is a Master Instructor for the CID+ IPC Designer Certification program, was a primary contributor for the CID+ curriculum, and teaches IPC CID/CID+ courses through EPTAC. He founded San Diego PCB Design.
Ray Fugitt has 35+ years of printed circuit board experience, 15 on the manufacturing side, primarily with Hadco. Joining Advanced CAM Technologies as an application engineer, he supported the CAM350 product through the PADS and Innoveda mergers. In 2002, he joined Downstream Technologies in technical marketing and later technical sales. He continues to support and train for the BluePrint PCB and CAM350 products.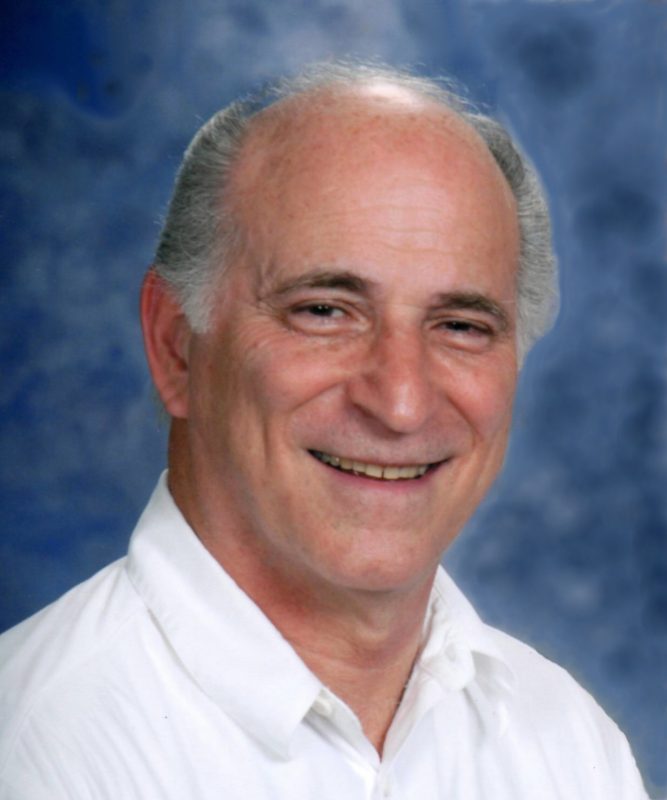 Gary Ferrari has extensive experience in electronic packaging with an emphasis on printed board (PWB) design and manufacturing. He has held senior operations, quality and engineering positions in OEM and supplier environments, and served as executive director and co-founder of the IPC Designers Council. He has served on a number of IPC technical committees, including the IPC-2221/2222 Design subcommittee, and chaired the IPC Technical Activities Executive Committee. He has written numerous technical articles and provided design for manufacture (DfM) consulting services to the industry. Ferrari spearheaded IPC's highly successful PWB Designers Certification Program, which has trained and recognized over 6,000 designers to date. He received the IPC President's Award in 1990 and the IPC Raymond E. Pritchard Hall of Fame Award in 2015, recognizing his contributions to the electronic interconnection industry and the association.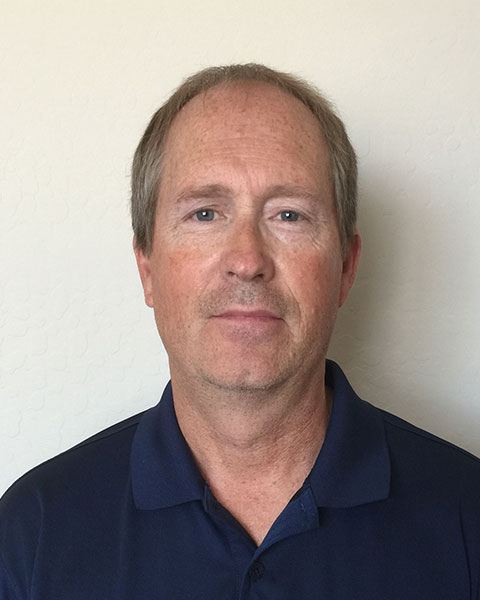 Mark Finstad is senior application engineer at Flexible Circuit Technologies. He co-chairs the IPC-2223, Flexible Circuit Design standard, sits on IPC-6013, IPC-4202, IPC-4203 and IPC-4204 committees, and has over 35 years of experience designing and manufacturing flexible circuits for commercial, medical, and military/avionics applications. He has authored articles in numerous trade magazines, and currently coauthors the "Ask the Flexperts" column for PCD&F magazine with Nick Koop.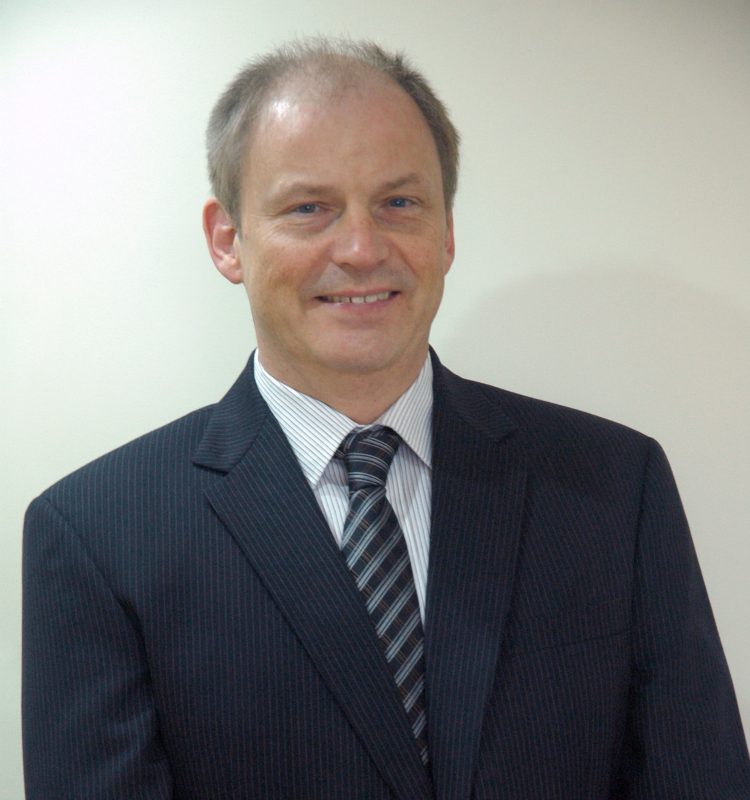 Michael Ford is senior director of emerging industry strategy at Aegis Software. Starting his career with Sony, including eight years working in Japan, he has been instrumental in creating and evolving revolutionary software solutions for assembly manufacturing. Today, he is an established thought leader for Industry 4.0 and digital smart factories, an active contributor to IPC industry standards, including the Connected Factory Exchange (CFX), traceability and secure supply-chain. In 2020, he received the IPC President's Award for contributions to several standards that together now are leading to the formation of the new IPC Digital Twin standard. Ford also regularly contributes articles, columns and blogs in several leading industry publications.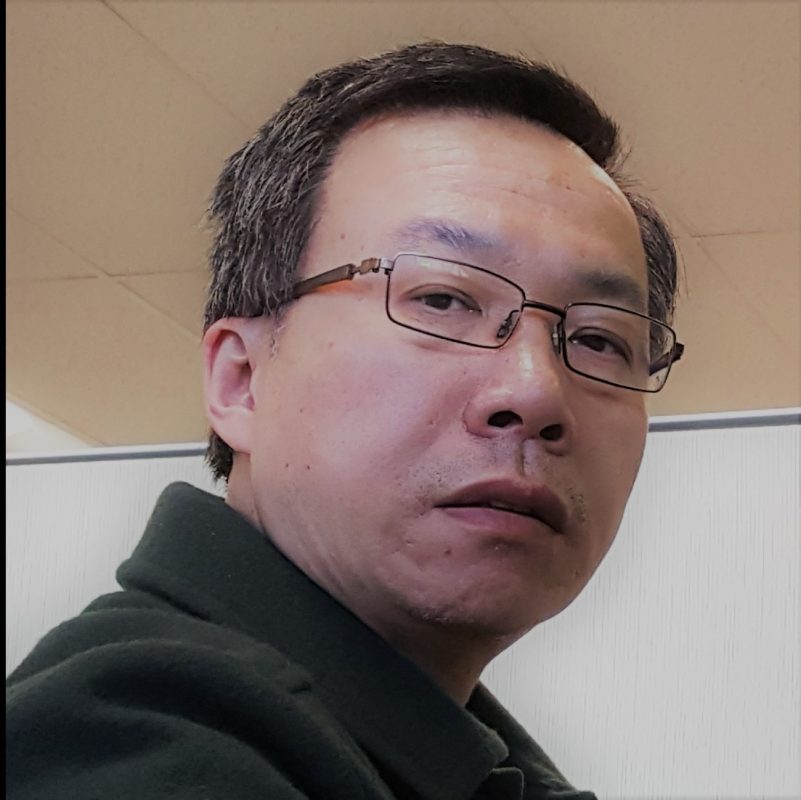 Xiao-Ming Gao, Ph.D., has been working at Intel for 20 years and has extensive experience in signal and system, I/O circuit design, signal and power integrity analysis, and high-speed platform design. He holds B.S., M.S., and Ph.D. degrees in electrical engineering. He has four patents and other pending applications.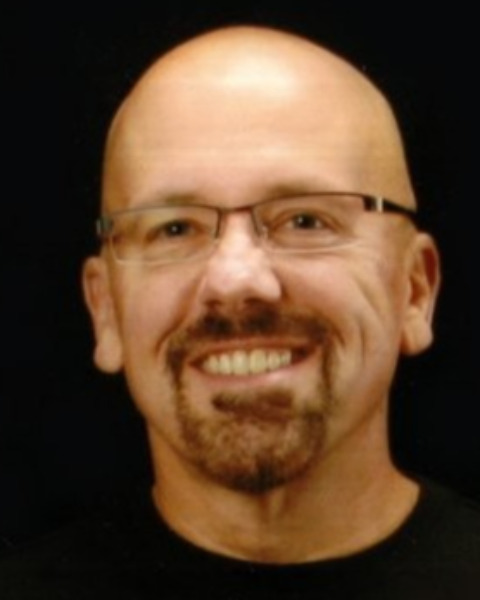 Bill Hargin is founder of Z-zero, a manufacturer of software for PCB stackup planning, material selection and characterization. He has authored multiple articles on signal integrity, is a regular columnist for PCD&F, and more than 10,000 engineers and PCB designers worldwide have taken Hargin's workshops on high-speed PCB design. With 25 years of experience dealing with PCB signal integrity, Hargin served as director of marketing for Mentor Graphics' HyperLynx SI software and director of North American marketing for Nan Ya Plastic's PCB laminate division.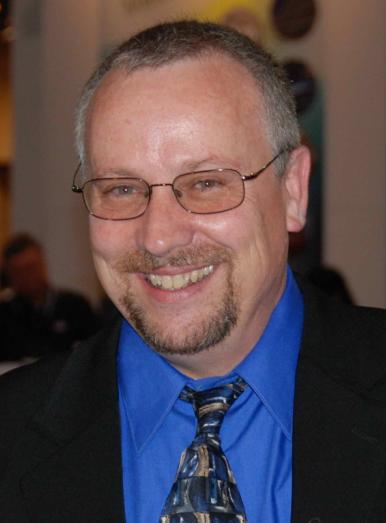 Dave Hoover is a senior field application engineer at TTM Technologies, supporting some of its top telecom customers. He has 40+ years experience in printed circuit board fabrication and has been involved with the development of HDI, microvias, and other leading high-speed technologies. His career includes some large PCB fabrication companies such as Hadco/Sanmina, Data Circuits, Litronic Industries, and Multek.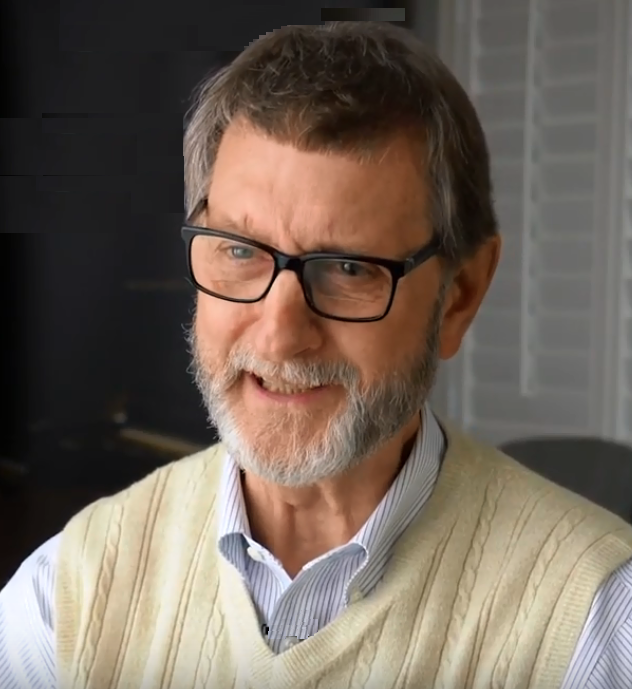 Rick Hartley, a retired senior principal engineer at L-3 Avionics Systems, is principal of RHartley Enterprises, through which he consults and teaches internationally. His focus is on the correct design of circuits and PC boards to prevent and/or resolve EMI, noise and signal integrity problems. He has consulted with major corporations in the US and 14 other countries. His career has focused on computers, telecommunications and aircraft avionics, as well as medical, automotive and appliances. He has taught seminars at numerous conferences, including the IEEE EMC Symposium, PCB West, IPC Apex Expo and others. He is on the board of directors of the Printed Circuit Engineering Association, a past member of the Editorial Review Board of Printed Circuit Design magazine and has written numerous technical papers and articles on methods to control noise, EMI and signal integrity.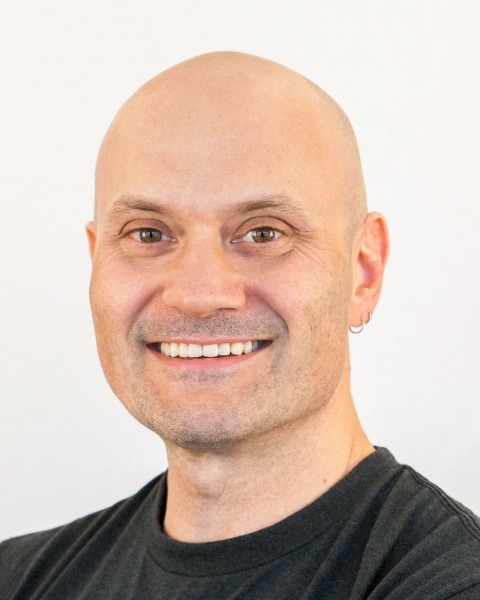 Ben Jordan CID+, is Sr. Product Manager for Electronics Design Tools at Autodesk, and previously worked as a subject matter expert at Altium for over 16 years in PCB, embedded systems, and FPGA design. While Ben is best known for his videos on Altium Academy and the Design Secrets series, he has also taught several classes on RF and Microwave PCB Layout, Multi-Board Design and Signal Integrity, and FPGA gateware; privately and at conferences such as PCB West, IPC APEX Expo, Embedded Systems Conference, and DesignCon. In his spare time, he loves to experiment with board-level electronics and microcontrollers, as well as play guitar, and is a ham radio operator (KN6GPS).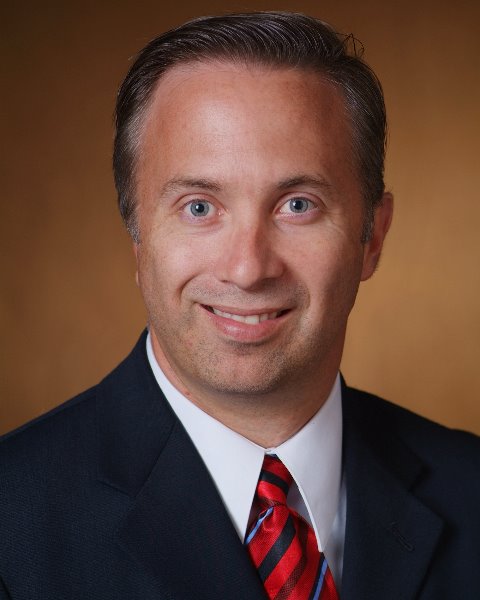 Nick Koop is director of application engineering at TTM Technologies. He has developed and applied advanced PCB technologies to support a wide range of medical, military, and global security applications. He is vice chairman of the IPC Flexible Circuits Committee, co-chair for the IPC-6013 Qualification and Performance Specification for Flexible Printed Boards Subcommittee. Koop has over 35 years of experience in design, manufacture, and management in the flexible circuit industry. He coauthors the "Ask the Flexperts" column in PCD&F.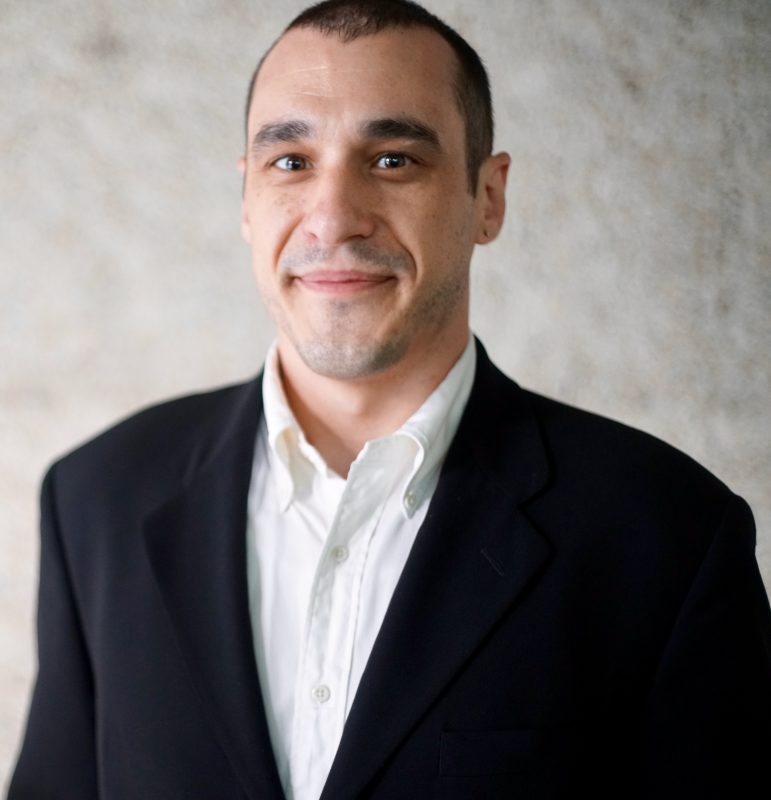 Zachariah Peterson has an extensive technical background in academia and industry. He currently provides research, design, and marketing services to electronics companies. Prior to working in the PCB industry, he taught at Portland State University. He conducted his physics M.S. research on chemisorptive gas sensors and his applied physics Ph.D. research on random laser theory and stability. His work has been published in over a dozen peer-reviewed journals and conference proceedings, and he has written hundreds of technical blogs on PCB design for a number of companies. He currently works with other companies in the electronics industry providing design, research, and marketing services. He is a member of IEEE Photonics Society and the American Physical Society, and he currently serves on the INCITS Quantum Computing Technical Advisory Committee.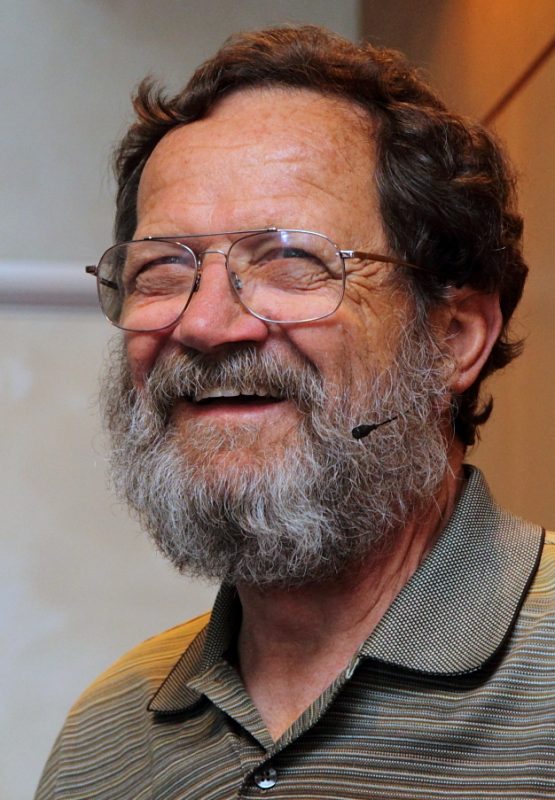 Lee Ritchey is president of Speeding Edge, a consulting company specializing in the design of high-performance PCBs and training of engineers and designers preparing to design high-performance PCBs. He has taught his signal integrity courses to more than 11,000 engineers and designers all over the world. He has participated in the design of more than 3,000 high-performance PCBs. He has been one of the original speakers at PCB West since 1991.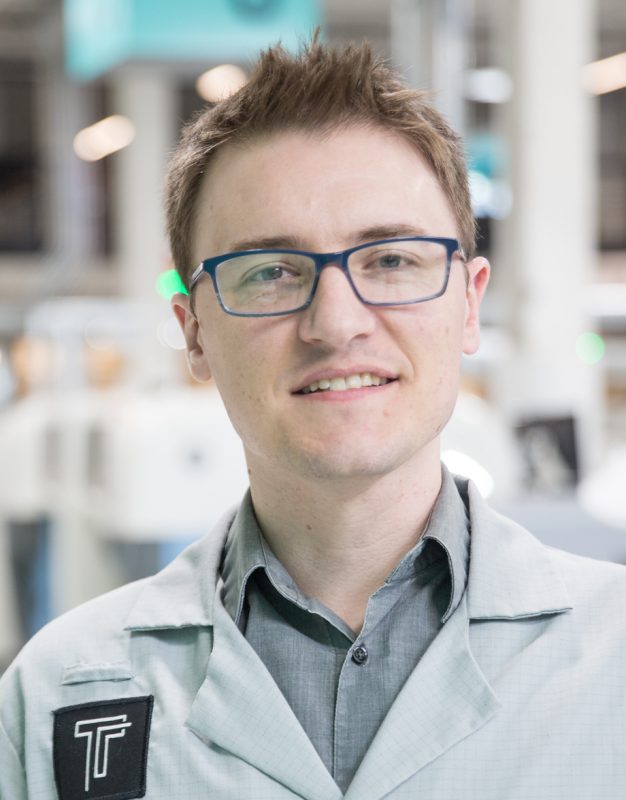 Ryan Saul is senior director, sales engineering at Tempo Automation, responsible for driving development for sales and manufacturing growth initiatives. Previously, he was cofounder and chief electrical engineer at Prototank, a consumer technology product development startup helping to manufacture, design, and provide feedback on PCBs for some of the most popular electronics in homes today. In his early career, he worked as a contract engineer for dozens of technology companies, specializing in electrical engineering. During these experiences, Saul faced challenges of quickturn PCB manufacturing, which gave him a unique perspective and expertise that he brings to every Tempo customer experience.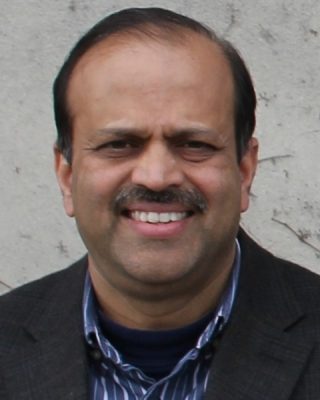 Hemant Shah is the chairman of the IPC-2581 Consortium. He was with Cadence Design Systems until April 2020 as group director of product management for PCB products at Cadence. Shah led the effort to create an industrywide consortium of design and supply chain companies to make IPC-2581 the standard for transferring PCB design data to manufacturing. Prior to managing the PCB and FPGA products, he managed the Allegro Signal and Power Integrity products for PCB & IC Packaging. Shah also led an industry effort to get a new algorithmic modeling standard (IBIS-AMI) approved and adopted. Prior to joining Cadence Shah worked at Xynetix and Intergraph. He is passionate about developing, marketing leading edge software products for PCB design.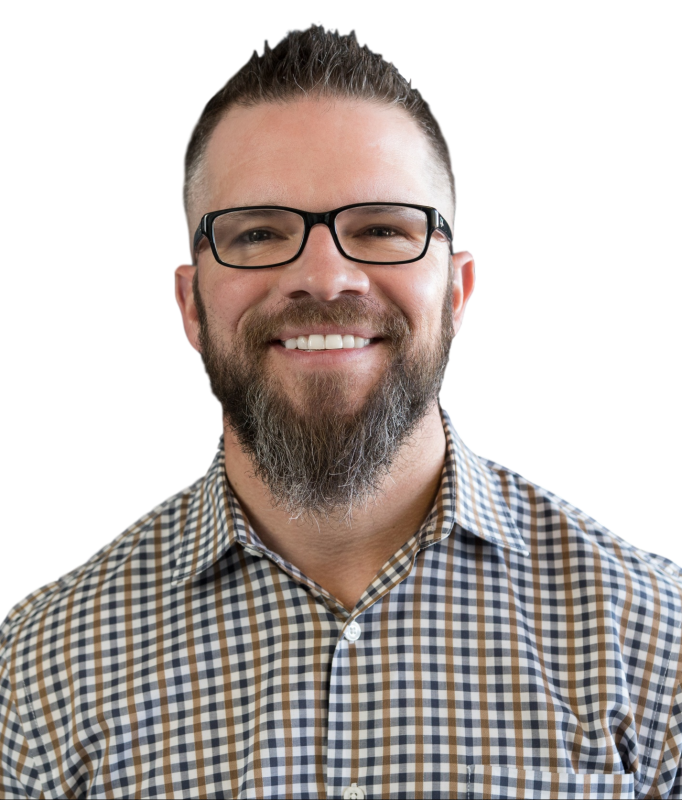 Shane Shuffield is executive vice president of sales for Advanced Assembly. With over 15 years of industry experience, he has worked in all aspects of PCB fabrication and assembly, from running machines on the manufacturing floor to leading the sales teams in the executive offices. He currently oversees the training of sales teams at three independent PCB fabrication and assembly companies and provides motivational and engaging training to electrical engineers of all skill levels. The knowledge he has provided engineers has made its way into circuit boards inside automobiles driving across the country's roads, down boreholes miles below the Earth's surface, and millions of miles away in outer space.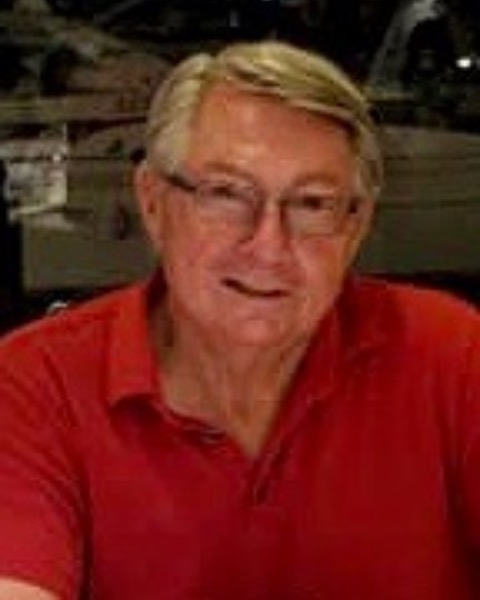 Vern Solberg is an independent consultant specializing in SMT and microelectronics design and manufacturing technology. He has served the industry for more than thirty years in areas related to both commercial and aerospace electronic products and is active as an author and educator. Vern has served IPC as chairman and co-chair in developing the current IPC 7900 series standards, is a recipient of the IPC Presidents Award, the Raymond E. Pritchard Hall of Fame Award and is a two-time recipient of the Surface Mount Technology Associations Founders Award™. In addition to developing numerous technical papers and PCB designer-focused magazine columns. Additionally, Solberg is credited with several patents for IC packaging innovations including the folded-flex 3D package technology and is the author of Design Guidelines for Surface Mount and Fine-Pitch Technology a McGraw-Hill publication.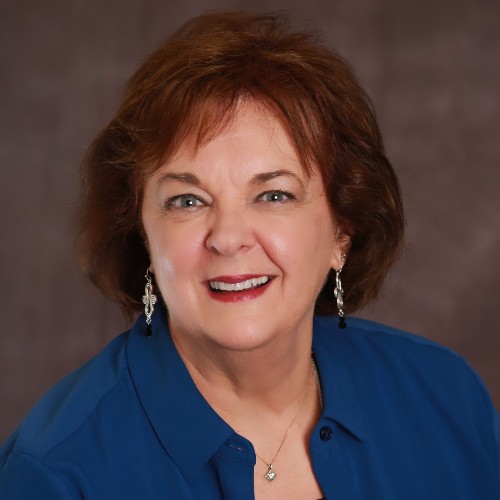 Susy Webb, CID, is a senior PCB designer with 40 years of experience. Her career includes experience in coastal and oceanographic oil exploration and monitoring equipment, point-to-point microwave network systems, and CPCI and ATX computer motherboards. Webb is a regular speaker at the PCB, IPC and international design conferences and consults for individual companies and PCEA chapters as well. Her presentations discuss practical implementation of complex engineering concepts into board layout and methods to improve the overall design and flow of printed circuit boards. She is CID certified, a former writer/columnist for PCD&F, a chapter writer for Clyde Coombs' Printed Circuits Handbook, and one of the judges for the annual TLA competition. Webb is also an active member of the PCEA Executive Board and education committee and is a member and past president of the Houston Chapter of the Designers Council.