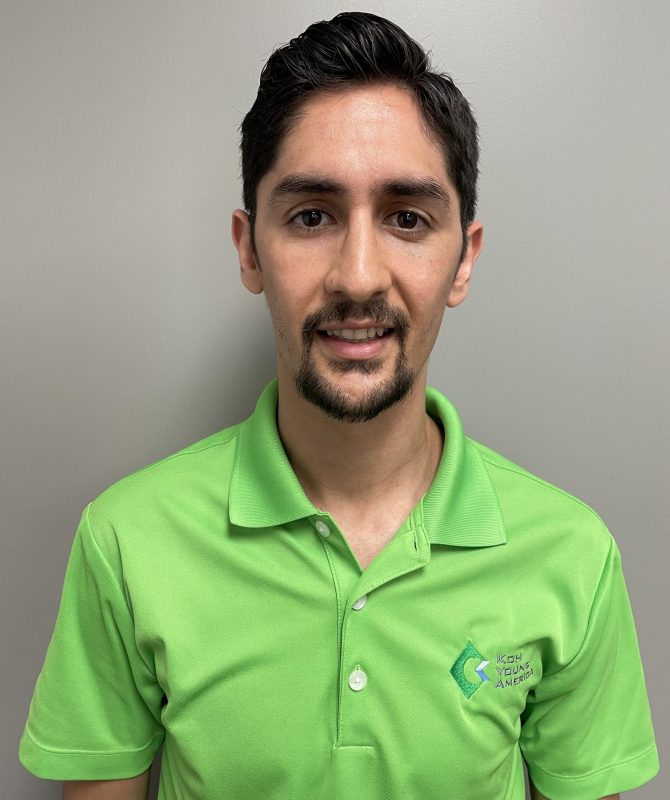 Ivan Aduna is a MES Software Developer at Koh Young America, the leading 3-D measurement-based inspection equipment and solutions provider for the electronics industry. He earned his Mechatronics Engineering degree at the Universidad Panamericana in Guadalajara where he focused on embedded systems, algorithms, and low-power solutions. From there, Ivan applied his software expertise at Intel where he designed and executed test plans and use cases to refine network controllers on both Windows and Linux environments. His foray into the Internet of Things began at Dextra Technologies where he developed embedded software systems for the automotive segment and telemetry-based tracking solutions. Today, Ivan uses his background to lead Koh Young America in the development and integration of smart factory solutions for the electronics manufacturing industry. His mix of theoretical and applied knowledge positions him with the ability to understand, adopt, and implement software advancements from both the user and supplier perspectives.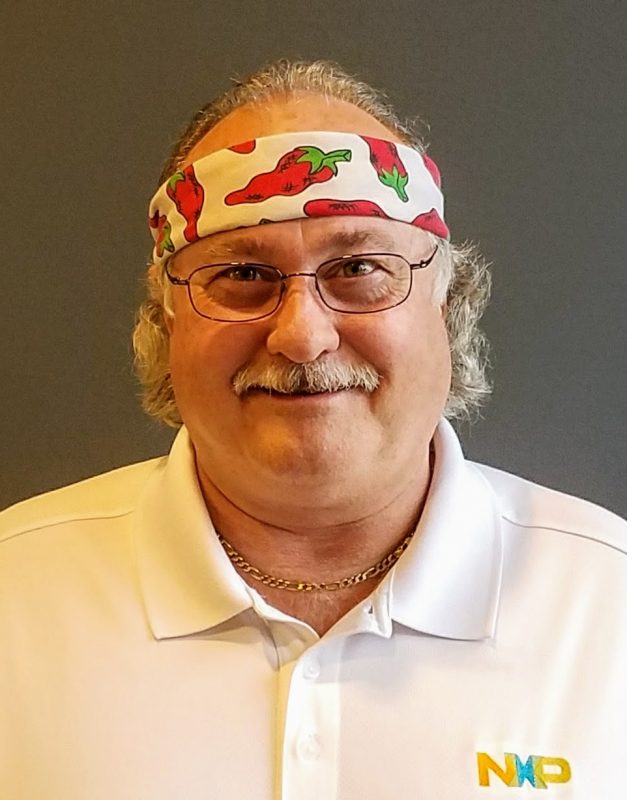 Daniel Beeker provides applications support and special function development tools and instrumentation for NXP Automotive customers worldwide. He has more than 43 years' experience in electronics system design and EMC. He also specializes in EMC and signal integrity design techniques for systems and PCBs. He has completed more than 200 PCB design evaluations for customers and internal NXP products. He teaches field-based design techniques at NXP and industry conferences worldwide, with more than 100 sessions with more than 5,000 attendees since 2010. He is also involved with NXP IC package design and IC development tool teams to support improved EMC performance, working on more than 20 IC designs. His unique approach to EMC is the result of many years of collaboration with one of the fathers of the industry, Ralph Morrison.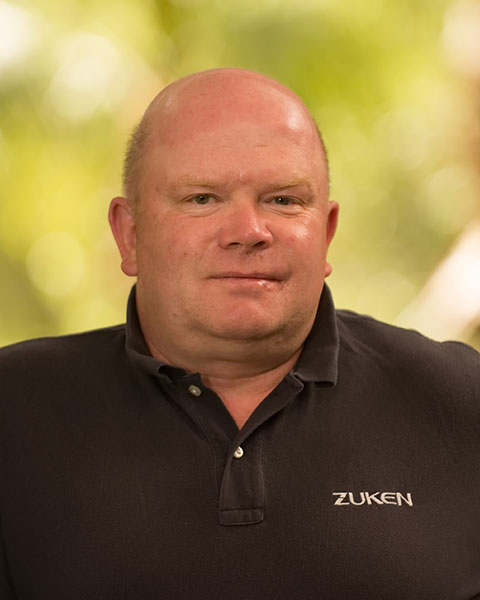 Ralf Bruening works as product manager, senior technology fellow and consultant for high-speed design systems at the Zuken EMC Technology Center in Paderborn, Germany- He is responsible for technology development and product marketing and for the Zuken SI, PI and EMC analysis tools. Part of his responsibility is helping customers to implement signal- and power-integrity analysis rocesses in their PCB design flows. He and his group do project consulting in the SI/PI/EMC area for customers around Europe since many years. He holds degrees in computer science, electrical engineering and economics from the University of Paderborn.
He has more than 30 years of experience in Electronics and EDA. He is a regular speaker at international conferences and he is involved in national and EU organized technology research and standardization activities (e.g., IBIS). Currently he is involved as workgroup leader in a project researching how AI/ML technology can evolve SI/PI simulation.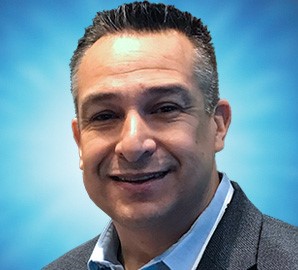 Stephen Chavez is a senior printed circuit engineer with three decades' experience. He spent the past 12 years as a principal engineer and global subject matter expert of PCB design for Collins Aerospace (Raytheon Technologies). Now, in his current role as a senior product marketing manager with Siemens, his focus is on a global scale regarding methodologies on adopting a strategy for resilience and integrating the Design-to-Source Intelligence insights from Supplyframe into design for resilience. He is an IPC Certified Master Instructor Trainer (MIT) for PCB design, an IPC Certified Advanced PCB Designer (CID+), and a Certified Printed Circuit Designer (CPCD). He is chairman of the Printed Circuit Engineering Association (PCEA) ,where his focus is on the continuous improvement, professional development, and the evolution of the printed circuit engineer throughout the industry. An active IPC member since 2003, he is currently involved in several subcommittees including specifications IPC-6012, IPC-2221/2222. Chavez is recognized as an industry subject matter expert in PCB design by PCEA, IPC and several leading industry publications.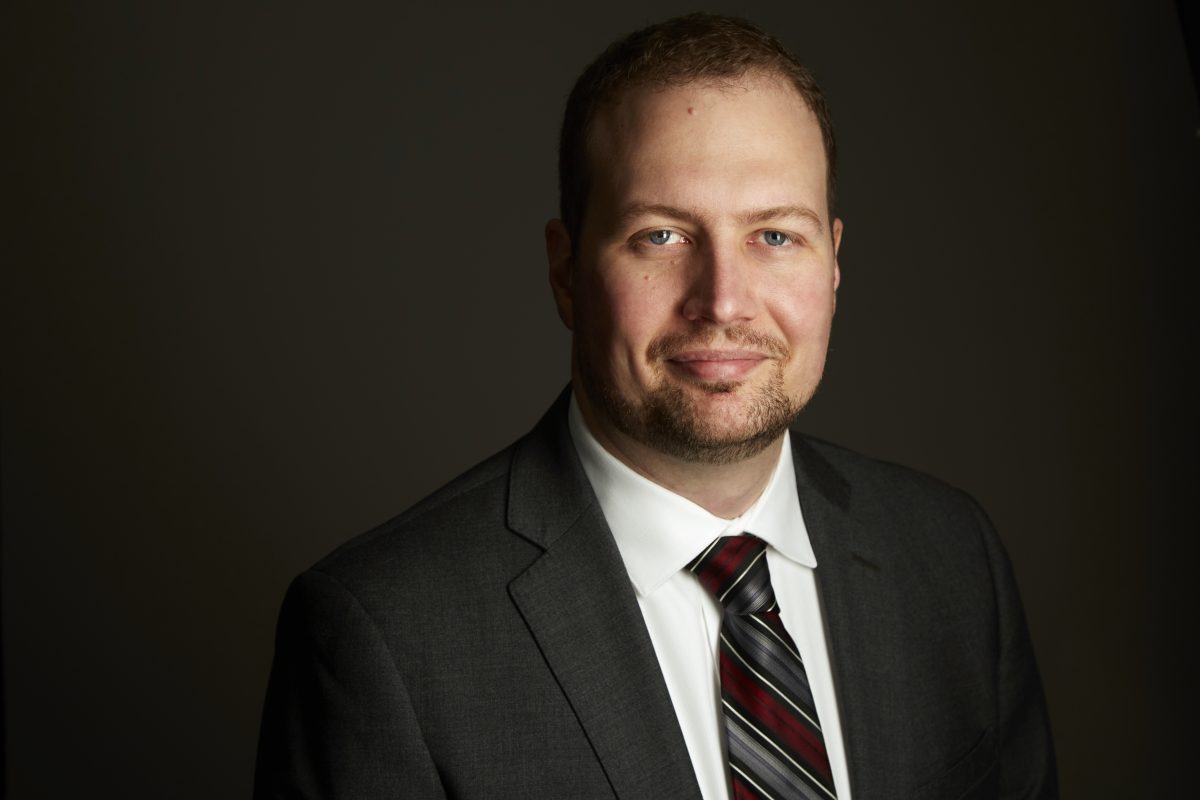 Tomas Chester, P.Eng., CPCD, has over a decade of experience designing hardware products through all phases of its lifecycle. He has managed a variety of multifaceted, interdisciplinary projects, from simple interconnect interfaces to complex microprocessors. His creative designs utilize cutting-edge manufacturing techniques, while adhering to strict industry standards and specifications. He has extensive experience designing standalone single-sided circuit boards, as well as multi-board assemblies with mechanical integration. With an engineering systems and computing degree from The University of Guelph, he now shares his knowledge by instructing Altium and PCB engineering design courses.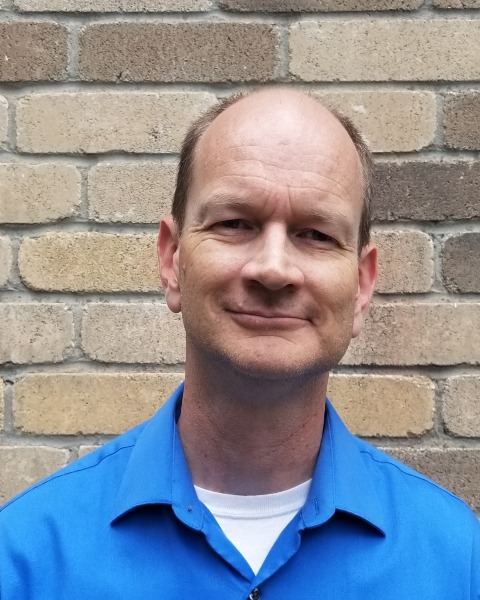 Keven Coates' career spans 28 years of embedded processor digital/analog systems, high speed PCB layout/signal integrity, very low noise circuits, high power circuits, thermal management, battery safety, battery management, and battery interface circuits for consumer, industrial and automotive designs. He's currently a senior electrical engineer at Fluidity Technologies (specializing in navigation of 3-D space) working on drone control systems. He holds a bachelor's degree from Texas A&M University.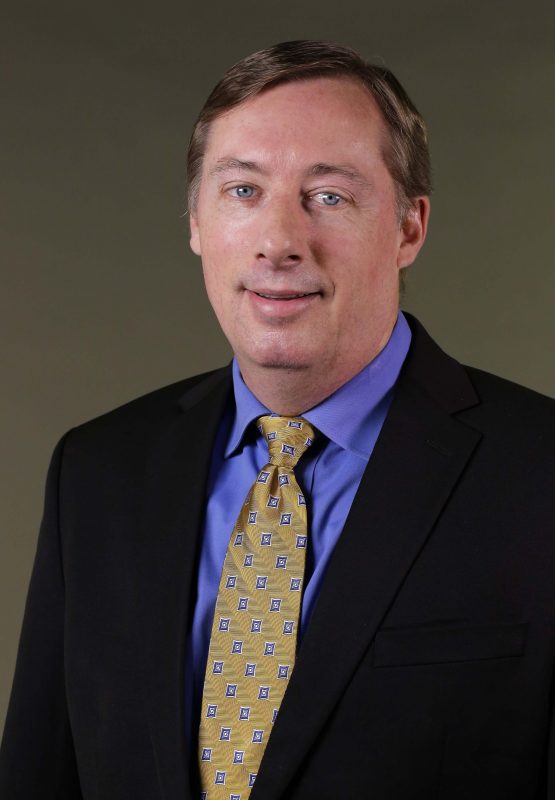 John Coonrod is technical marketing manager for Rogers, Advanced Connectivity Solutions Division. He has 33 years of experience in the PCB industry. About half of this time was spent in the flexible circuit industry, regarding circuit design, applications, processing and materials engineering. The past 18 years have been spent supporting high-frequency circuit materials involving circuit fabrication, providing application support and conducting electrical characterization studies. Coonrod is chair for the IPC-D24C High Frequency Test Methods task group and holds a bachelor's in electrical engineering from Arizona State University.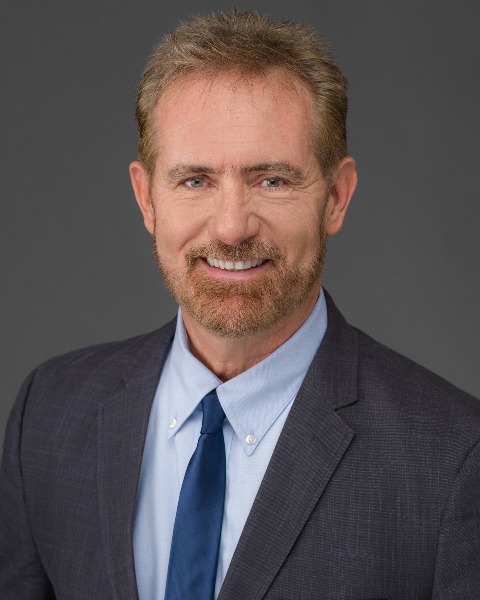 Mike Creeden, CID+, has over 44 years of industry experience as an educator, PCB designer, applications engineer and business owner. As technical director of design education at Insulectro, he helps OEMs and fabricators achieve design success for best material utilization. He is a Master Instructor for the CID+ IPC Designer Certification program, was a primary contributor for the CID+ curriculum, and a founder of the Printed Circuit Engineering Association, of which he is now vice chairman. He founded San Diego PCB Design.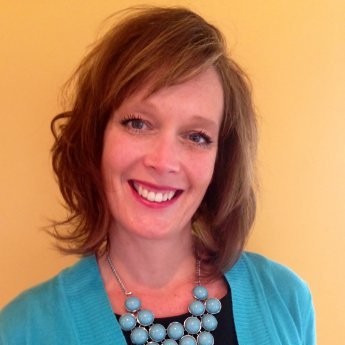 Tara Dunn has over 20 years of experience in electronics manufacturing, sales and marketing, focused on additive technologies, flex/rigid flex, HDI, RF microwave designs, and microelectronics. As vice president of marketing and business development for Averatek Corp., Dunn is responsible for technical engagement with the commercial and government sectors. She translates her company's technologies for new applications and facilitates success for business partners and their customers. She is also a director of the PCEA.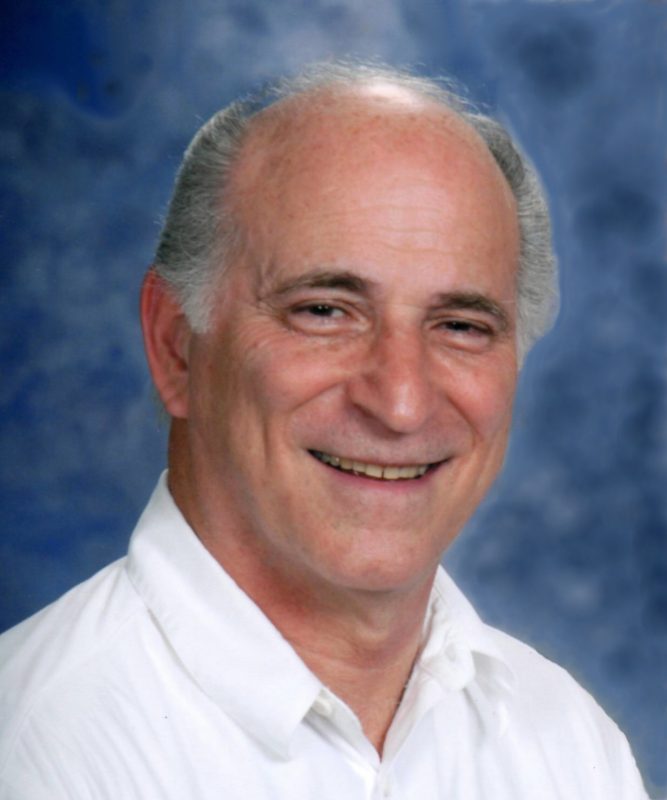 Gary Ferrari has extensive experience in electronic packaging with an emphasis on printed board (PWB) design and manufacturing. He has held senior operations, quality and engineering positions in OEM and supplier environments, and served as executive director and co-founder of the IPC Designers Council. He has served on a number of IPC technical committees, including the IPC-2221/2222 Design subcommittee, and chaired the IPC Technical Activities Executive Committee. He has written numerous technical articles and provided design for manufacture (DfM) consulting services to the industry. Ferrari spearheaded IPC's highly successful PWB Designers Certification Program, which has trained and recognized over 6,000 designers to date. He received the IPC President's Award in 1990 and the IPC Raymond E. Pritchard Hall of Fame Award in 2015, recognizing his contributions to the electronic interconnection industry and the association.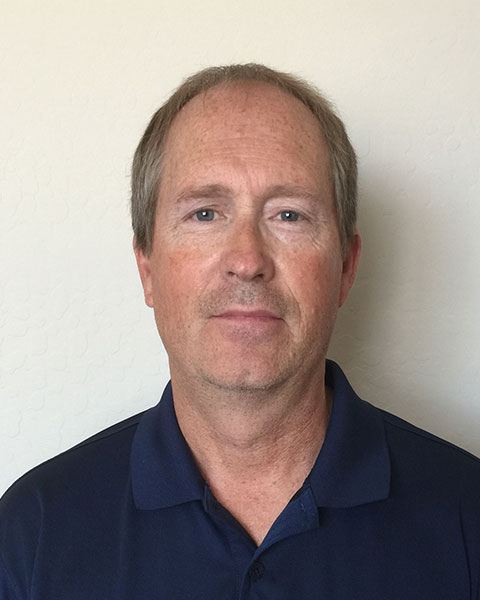 Mark Finstad is director of applications engineering at Flexible Circuit Technologies. He co-chairs the IPC-2223, Flexible Circuit Design standard, sits on IPC-6013, IPC-4202, IPC-4203 and IPC-4204 committees, and has over 35 years of experience designing and manufacturing flexible circuits for commercial, medical, and military/avionics applications. He has authored articles in numerous trade magazines, and currently coauthors the "Ask the Flexperts" column for PCD&F magazine with Nick Koop.
Ray Fugitt has 35+ years of printed circuit board experience, 15 on the manufacturing side, primarily with Hadco. Joining Advanced CAM Technologies as an application engineer, he supported the CAM350 product through the PADS and Innoveda mergers. In 2002, he joined Downstream Technologies in technical marketing and later technical sales. He continues to support and train for the BluePrint PCB and CAM350 products.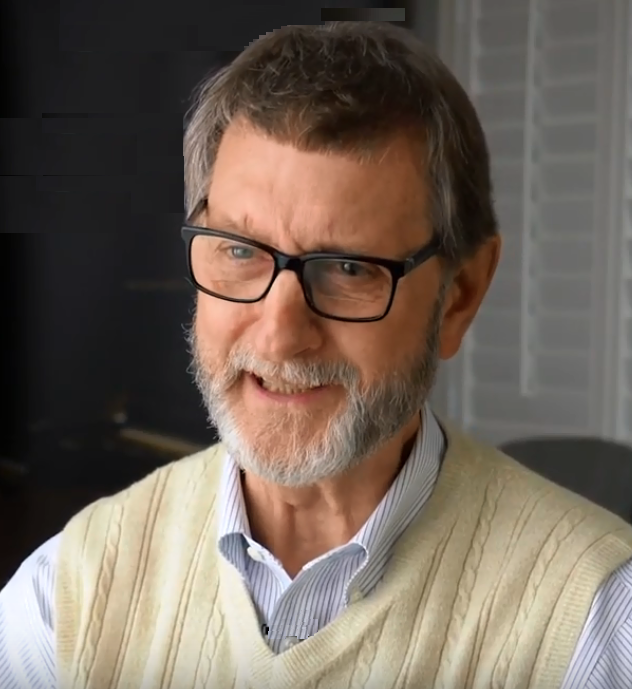 Rick Hartley, a retired senior principal engineer at L-3 Avionics Systems, is principal of RHartley Enterprises, through which he consults and teaches internationally. His focus is on the correct design of circuits and PC boards to prevent and/or resolve EMI, noise and signal integrity problems. He has consulted with major corporations in the US and 14 other countries. His career has focused on computers, telecommunications and aircraft avionics, as well as medical, automotive and appliances. He has taught seminars at numerous conferences, including the IEEE EMC Symposium, PCB West, IPC Apex Expo and others. He is on the board of directors of the Printed Circuit Engineering Association, a past member of the Editorial Review Board of Printed Circuit Design magazine and has written numerous technical papers and articles on methods to control noise, EMI and signal integrity.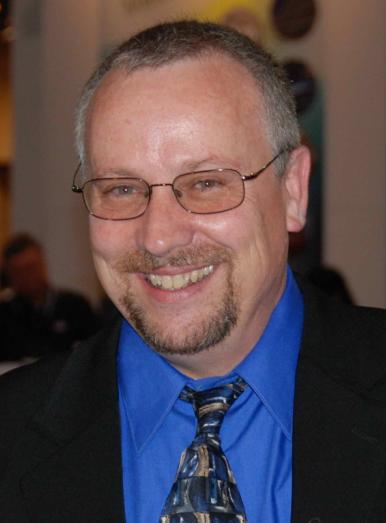 David Hoover is a senior field application engineer at TTM Technologies, supporting some of its top telecom customers. He has 40+ years experience in printed circuit board fabrication and has been involved with the development of HDI, microvias, and other leading high-speed technologies. His career includes some large PCB fabrication companies such as Hadco/Sanmina, Data Circuits, Litronic Industries, and Multek.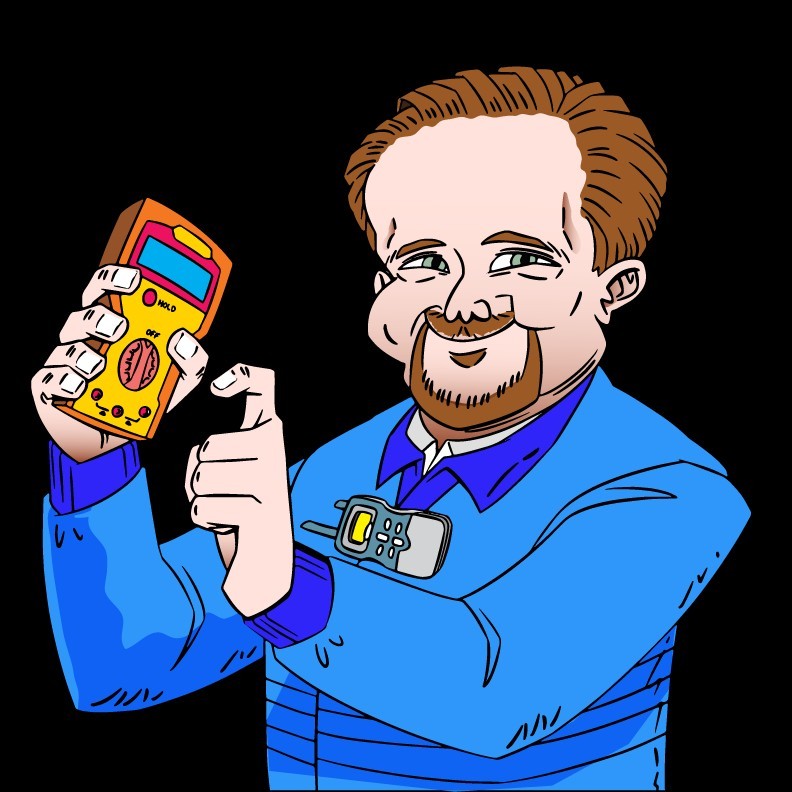 Mark J. Hughes has been an avid tinkerer and voider-of-warranties since high school when he became an Amateur Radio Operator KE6WOB. He entered California State University Fullerton as an electrical engineering major; however, his interests quickly broadened to the field of physics in which he received his bachelor's of science degree in 2001 (M.S. 2004.) He spent 15 years teaching high school in Southern California and as an educational consultant teaching physics teachers from California to the Carolinas. After teaching, Hughes spent a few years writing and on the editorial staff at AllAboutCircuits.com. Currently, he performs research and creates technical content for Royal Circuit Solutions and Advanced Assembly.
Chris Hunrath is vice president of technology at Insulectro. His passion for materials is reflected by his encyclopedic knowledge of various conductors and dielectrics available in the industry today.  He has experience in a wide range of dielectric and conductive materials including glass-reinforced laminates, film substrates, metal foil, circuit imaging, plating and ink systems as well as circuit board manufacturing operations.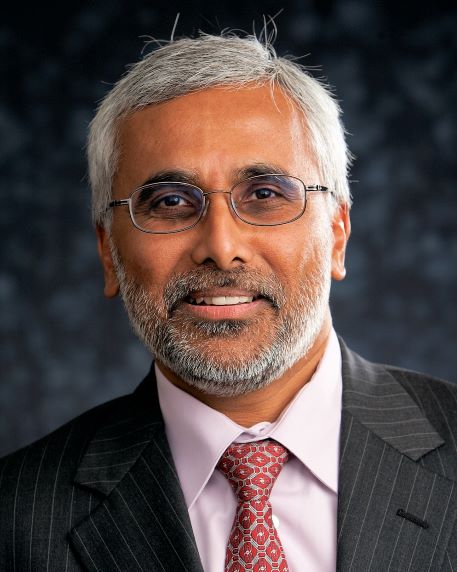 Madan Jagernauth has over 40 years of industrial experience in electronics manufacturing and wireless industries. He holds BSc and MSc degrees in chemical engineering and an MBA in Telecommunications Management. His primary experience includes process engineering of printed circuit board (PCB) fabrication, management wireless network products and deployments, and marketing.
He currently serves as the marketing director for High Density Packaging User Group (HDP). He previously served in various roles at Hitachi, Mavenir, Huawei, Nortel and Honeywell.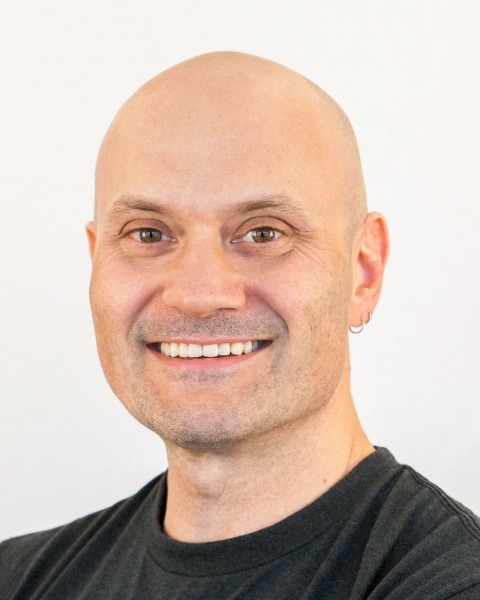 Ben Jordan, CID+,is a board level electronics and embedded systems design engineer. Always an avid tinkerer, he started with his first soldering iron at the age of 8, designing and etching his own PCBs soon after. He is an expert CAD user in Altium, Autodesk and Alibre products, and has a bachelor's of engineering (CompSys) (Hon I) from the University of Southern Queensland, Australia. He is an IPC-CID+ certified PCB designer, and is known for hundreds of Altium learning videos, and being a voice of the modern PCB design industry. Jordan now has a consulting, IP and YouTube- based business, JordanDSP LLC..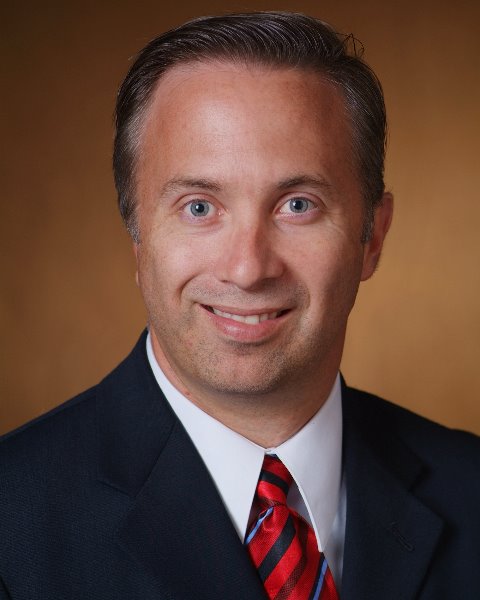 Nick Koop is director of application engineering at TTM Technologies. He has developed and applied advanced PCB technologies to support a wide range of medical, military, and global security applications. He is vice chairman of the IPC Flexible Circuits Committee, co-chair for the IPC-6013 Qualification and Performance Specification for Flexible Printed Boards Subcommittee. Koop has over 35 years of experience in design, manufacture, and management in the flexible circuit industry. He coauthors the "Ask the Flexperts" column in PCD&F.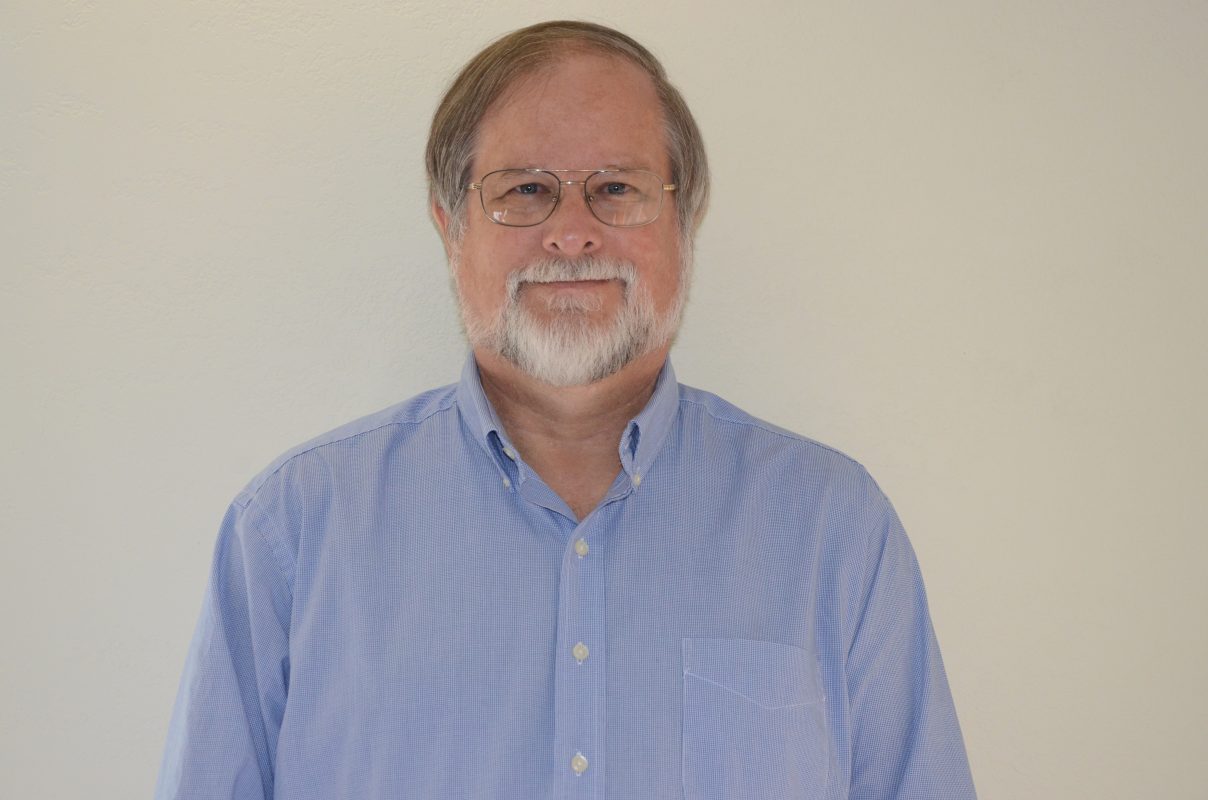 Dana Korf is a highly accomplished engineering director with a professional track record in business process improvements and product development. He has led global teams and multi-site engineering/manufacturing organizations of over $50 billion while improving processes, costs, efficiency, and quality utilizing world-class Lean Six Sigma techniques. An expert in PCB DFM, DFx and data transfer, he has held high level engineering roles at Multek, Huawei, Sanmina, and Bell Research, among other companies.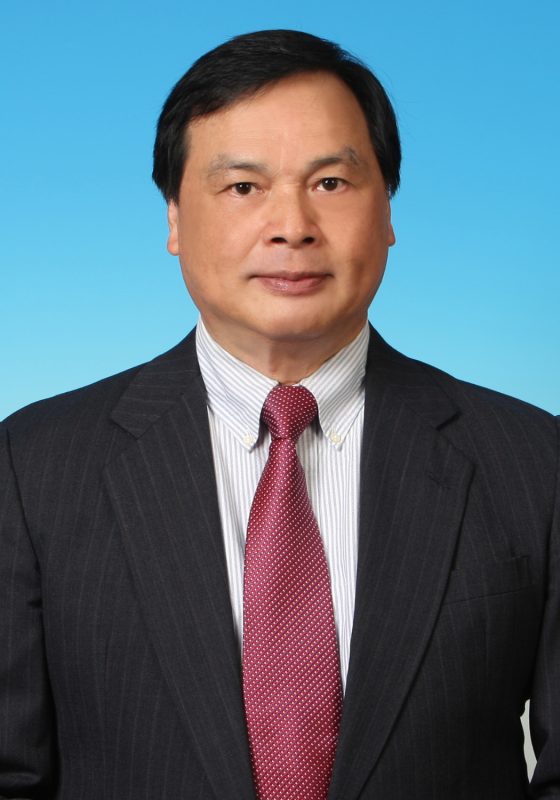 John Lau, Ph.D., has more than 40 years of R&D and manufacturing experience in semiconductor packaging and SMT assembly, has published more than 510 peer-reviewed papers, 40 issued and pending US patents, and 22 textbooks,  including Advanced MEMS Packaging, Reliability of RoHS Compliant 2D & 3D IC Interconnects, Through-Silicon Via (TSV) for 3D Integration, 3D IC Integration and Packaging, Fan-Out Wafer-Level Packaging, Heterogeneous Integrations, Assembly and Reliability of Lead-Free Solder Joints, and Semiconductor Advanced Packaging. Dr. Lau has been awarded the ASME Worcester Reed Warner Medal and the IEEE Components Packaging and Manufacturing Technology Field Award. He is an elected ASME Fellow, IEEE fellow, and IMAPS Fellow, and has been actively participating to industry/academy/society meetings/conferences to contribute, learn and to share.
Kirsch Mackey is a control systems and hardware system design engineer and PCB designer at HaSofu, and is the head of a leading PCB design career development program. Mackey is leading the charge towards education, helping electrical engineers design their own printed circuit boards and turning it into a highly paid skill using professional software. In addition, he teaches control systems, electrical system design and has designed the electrical system found in the SunPower Equinox solar-powered battery storage system for residential homes.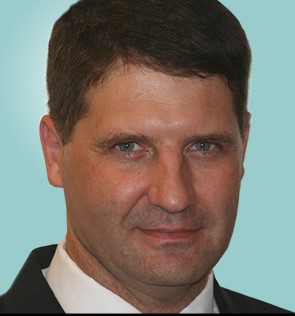 Carl Schattke has passionately worked on thousands of PCB design projects across a multitude of industries and design technologies. His award-winning work has been featured in magazines, viral podcasts and hundreds of best-selling products. He enjoys learning and teaching the best PCB design practices. His hobbies include motorcycling, bicycling, martial arts, gardening and gaming.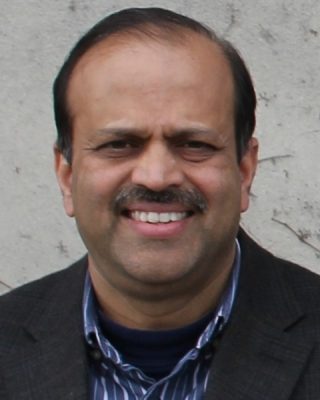 Hemant Shah is the chairman of the IPC-2581 Consortium. He was with Cadence Design Systems until April 2020 as group director of product management for PCB products at Cadence. Shah led the effort to create an industrywide consortium of design and supply chain companies to make IPC-2581 the standard for transferring PCB design data to manufacturing. Prior to managing the PCB and FPGA products, he managed the Allegro Signal and Power Integrity products for PCB & IC Packaging. Shah also led an industry effort to get a new algorithmic modeling standard (IBIS-AMI) approved and adopted. Prior to joining Cadence Shah worked at Xynetix and Intergraph. He is passionate about developing, marketing leading edge software products for PCB design.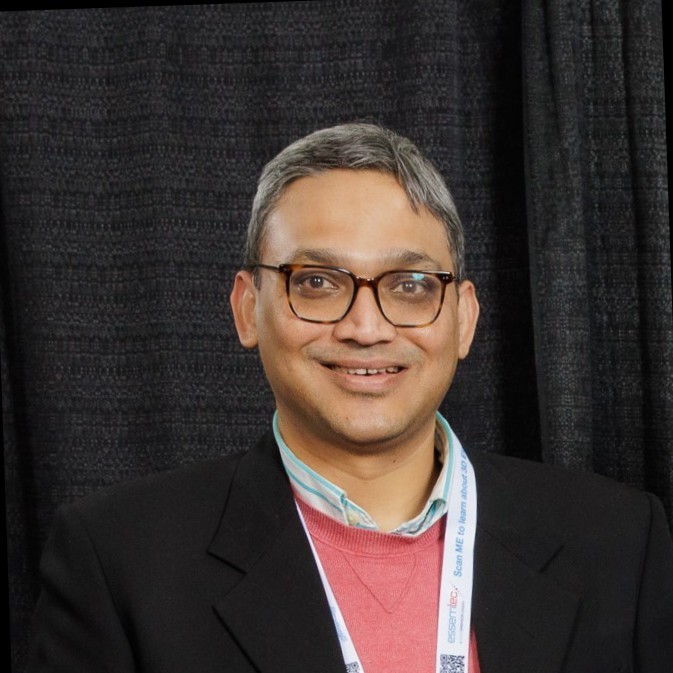 Kunal Shah, Ph.D. is president and chief Scientist at LiloTree. Dr. Shah leads efforts of advanced engineered materials development and product improvement solutions at LiloTree for numerous customers in various industries including aviation/aerospace, medical electronics, semiconductors, etc. He has been the key member in development of proprietary plating/surface finish solutions for electronics assemblies.
Previously, Dr. Shah worked as a senior research scientist at Intel and Pacific Northwest National Lab (PNNL). At Intel, he developed polymer interlayer, dielectric and passivation material that led to the design, adoption and integration of polymer passivation materials in Intel IC products in 2008. He has authored several scientific papers and issued/pending patents over two decades.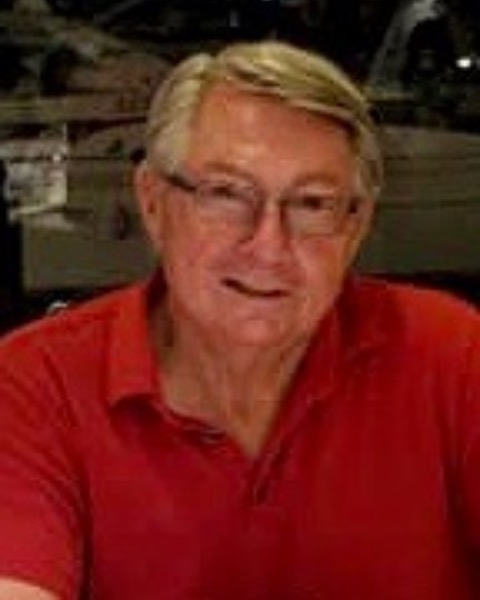 Vern Solberg is an independent consultant specializing in SMT and microelectronics design and manufacturing technology. He has served the industry for more than thirty years in areas related to both commercial and aerospace electronic products and is active as an author and educator. Vern has served IPC as chairman and co-chair in developing the IPC-7900 series standards, is a recipient of the IPC Presidents Award, the Raymond E. Pritchard Hall of Fame Award and is a two-time recipient of the Surface Mount Technology Associations Founders Award. In addition to developing numerous technical papers and PCB designer-focused magazine columns. Additionally, Solberg is credited with several patents for IC packaging innovations including the folded-flex 3D package technology and is the author of Design Guidelines for Surface Mount and Fine-Pitch Technology.
Michael Trammel is director of engineering at Summit Interconnect, Santa Clara. He has more than 30 years' experience in the printed circuit board industry, with an eclectic background with experience in operations, engineering, sales, research and development and quality systems at companies including Streamline Circuits, Integral Technology, Insulectro, DDi, and Rohm and Haas, among others.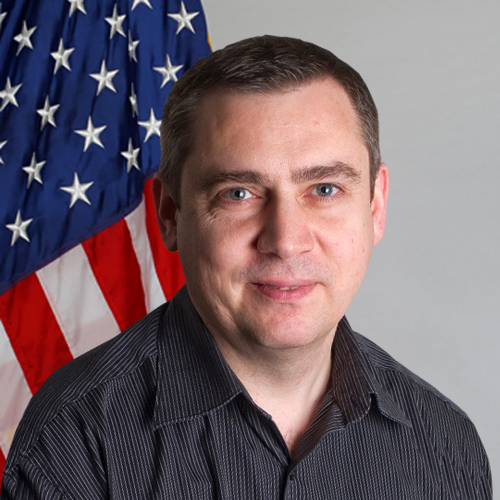 Janos Veres is director and vice president of engineering at NextFlex, the US Institute of Electronics Manufacturing Innovation for Flexible Hybrid Electronics. Veres is a technologist at heart, and he is passionate about the future of manufacturing and the new ecosystems enabled by digital technologies. He has held R&D, manufacturing and management positions in electronics, displays, specialty materials and printing companies including PARC, PolyPhotonix, Kodak, Merck, Avecia, Zeneca and Gestetner, where he developed printed circuits, functional materials, OLEDs, displays, medical devices as well as novel process technologies. He brings experience of industrial partnerships and joint development projects in the US, Europe and Asia. He holds a Ph.D. in Solid State Electronics from Imperial College, London. He is author of over 50 patents.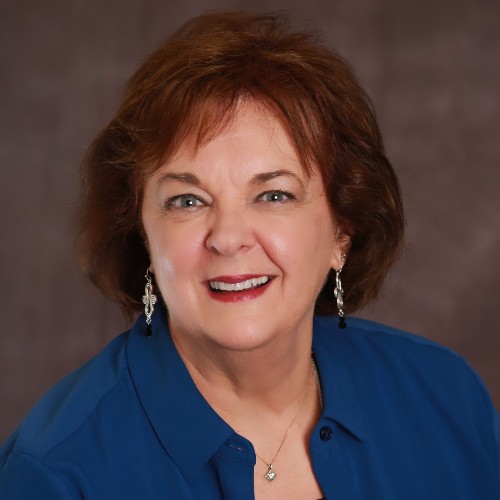 Susy Webb, CID, is a senior PCB designer with 40 years of experience. Her career includes experience in coastal and oceanographic oil exploration and monitoring equipment, point-to-point microwave network systems, and CPCI and ATX computer motherboards. Webb is a regular speaker at the PCB, IPC and international design conferences and consults for individual companies and PCEA chapters as well. Her presentations discuss practical implementation of complex engineering concepts into board layout and methods to improve the overall design and flow of printed circuit boards. She is CID certified, a former writer/columnist for PCD&F, a chapter writer for Clyde Coombs' Printed Circuits Handbook, and one of the judges for the annual TLA competition. Webb is also an active member of the PCEA Executive Board and education committee and is a member and past president of the Houston Chapter of the Designers Council.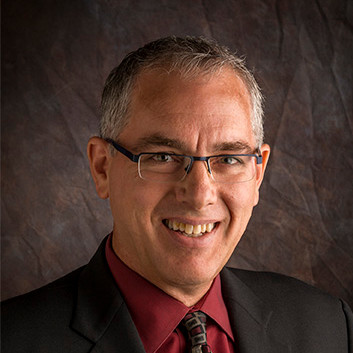 David Wiens is Xpedition Product Manager for the Siemens Electronic Board Systems Division. Over the past 35+ years, he has held various engineering, marketing and management positions within the EDA industry. His focus areas have included advanced packaging, high-speed design, routing technology and integrated systems design. He holds a bachelor's in computer science from the University of Kansas.